Stanislav Tokarev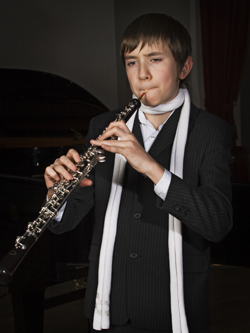 Born in 1993 in Moscow. He graduated from the Central Music School at the Moscow State Conservatory. Tchaikovsky at FV Astapenko-Nodel.
Playing the oboe, is also involved in piano, organ, harpsichord, composition.
In February 2003, he won the Grand Prix I open the Moscow Children's Festival of Early Music.
June 2004 - winner of the X International Contest of Young Performers. E. Coca (I prize).
November 2004 - winner of the V International Competition for Young Musicians "Nutcracker» (II prize).
March 2005 - winner of the International Junior Song Contest "Rotary» (V award).
April-May 2005 - winner of the IX International Contest "The Blue Bird» (I prize in the nomination "solo instrumentalist, the Grand Prix in the nomination" Soloist with Orchestra ").
May 2008 - winner of the I International Competition "Where art is created.
June 2008 - the winner of the II International Competition "Olimpo Musicale".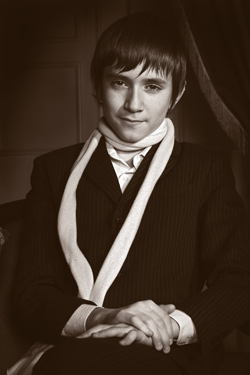 Stanislav Tokarev
October 2008 - winner of the VIII International Competition for Young Composers "Maestro» (II prize).
November 2008 - the winner of the Open All-Russia competition of young performers on wind and percussion instruments Pifferari.
Stanislav - scholarship fund them. Dunaevskogo under the charity program "Young Talents of the Fatherland.
He participated in the recording discs:
State Academic Chamber Orchestra of Russia under Orbelian K.
Youth Symphony Orchestra of Russia.
Served with:
chamber orchestra Musica Viva
brass band of the President of Russia
Symphony Orchestra of Moscow State Conservatory
Grand Symphony Orchestra conducted by Vladimir Fedoseev.
Played the best concert halls of Moscow: Big, Small, Rachmaninov Halls of Moscow Conservatory, Moscow International House of Music.